The selection of small producers, with the emphasis on ancestral cheeses is sometimes forgotten.
A strict selection of the products for the refining of our cheeses.
Producers and dairies
We know very well the producers and dairies we work with. Some are long-standing partners. We work in the continuity of the cheeses that they make, so we regularly exchange information about the quality of the milk, the fabrication, the state of the cheeses, the influence of the climate…
We prefer producers who have the following practice : human scale exploitation and family structure. The cows are fed on hay in winter and grass in summer. Concentrated feed (cereals) are limited and guaranteed without GMOs. Alpine pastures in summer. Local breeds present on the farm (Cow : Abondance or Tarentaise – Goat : Alpine – Sheep : Thônes and Marthod).
If you wish to become a partner ? Please contact us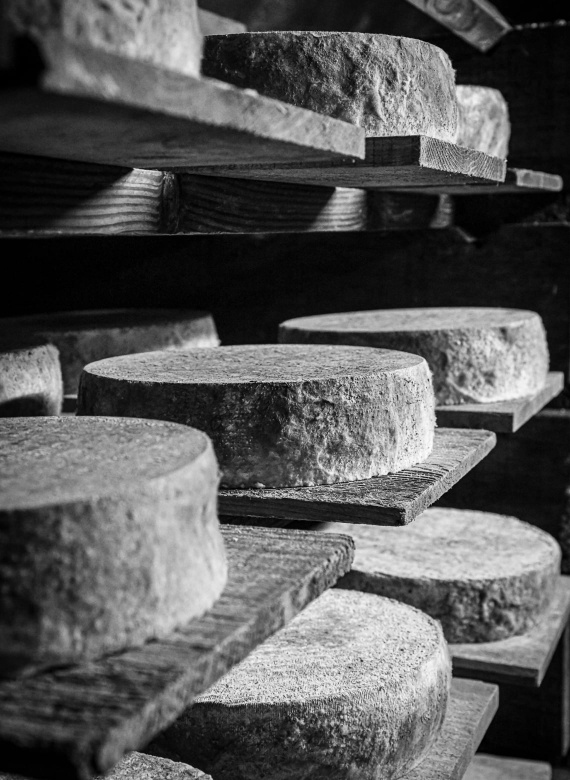 Collaboration with professionals who bring forward our cellar and our know-how.
Clients
Best Workers in France
Creamers and cheese makers
Delicatessen shops
Export creamers
Gastronomic restaurants
Shops selling local products
Individuals
If you wish to become a partner ? Please contact us